An interesting and helpful free ebook is released for everyone who is interested in out-of-body experiences, astral projection, lucid dreaming and dreams.
The book which is written by Belsebuub, is a comprehensive guide and teaches among other things how to have out-of-body experiences regularly, what we can see on the astral plane and how astral projection relates to spirituality and our everyday life.  It is based on a very popular online course offered in the past.
The rates of success following this guide are fairly high-67% had an OBE in first 2 months and over 14% tried and tested in depth the techniques, the tips and the programs offered.   I have personally tried the techniques and the program and after 2.5 months I had my first out-of-body experience.  More followed after the first…I definitely recommended it!!! It's awesome!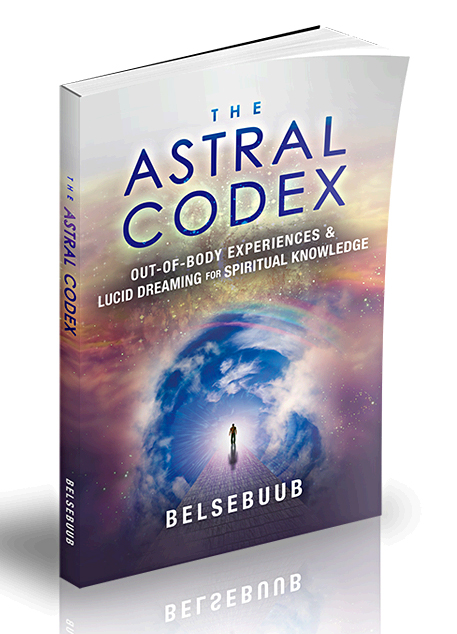 For more information and to download it go to: http://belsebuub.com/free-spiritual-ebooks/the-astral-codex-out-of-body-experiences-and-lucid-dreaming-for-spiritual-knowledge